Feel the difference experience makes
Hours of Operation:
Monday - Wednesday: 9:00 AM - 6:30 PM
Thursday: 9:00 AM - 1:00 PM
Friday: 9:00 AM - 5:30 PM
Saturday: 10:00 AM - 3:00 PM

About North Shore Acupuncture
Let Dr. Craig Webb tell you more about North Shore Acupuncture. Dr. Webb is registered as a doctor of Traditional Chinese Medicine and an acupuncturist in the Province of B.C. He has worked on the Lower Mainland in general and specialized medical practices for three decades.
Dr. Webb has a broad range of experience and has treated elite athletes, including triathletes and skiers, and members of the B.C. Lions and Vancouver Canucks franchises. He has worked in hospitals and workplace environments. He can accommodate home visits as well as treatments at his private practice. What has impressed him the most in his observations with recovery, is that given the right environment and process, our bodies can overcome many seemingly challenging obstacles to facilitate impressive improvement from illness, injury, acute and chronic pain. He's a great communicator and listens to the concerns of his patients, offering assurance and solutions. What greatly aids Craig in his understanding of his patients is that he has himself, experienced a long journey of recovery from a serious car accident and other injuries in his past.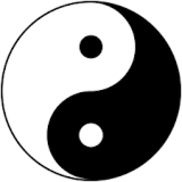 If you haven't tried acupuncture therapies, please give them a try because they are very underutilized for what they can achieve. Keep in mind, it is safe and has no side effects. Acupuncture calms the nervous system and subsequently pauses the release of cortisol, our chief stress hormone. Too much stress and subsequent cortisol can be a cause of headaches, anxiety and depression, weight gain, heart disease, memory and concentration problems, trouble with digestion, and insomnia.


Dr. Webb currently splits his time working in his private clinic in North Vancouver near Lions Gate Hospital and as the lead acupuncturist at the Red Fish Healing Centre for Mental Health and Addiction for Provincial Health Services. He also works with a dedicated health team at
Active Therapy Clinic on Lonsdale. He does; Home Visits and Elder Care at assisted living.